I prefer not to get overly personal, so being the diplomat that I am, I'd just say I've had to deal closely with some extremely difficult, immature drama queens for the past few weeks. But it'll all be over very very soon, so the symbolism of the umbrella is very much my bullet-proof metaphor to haters (I've made it out

alive, ha)

. Just like Imran Amed from The Business of Fashion once said in a lecture, this industry has a signifcantly higher amount of gossip, backstabbing and hate, and that there's no purpose in making enemies in a world where everyone talks. So, let the haters hate, jealousy

only

brings out the ugly. Just like a rainy cloud, it puts a temporary damper on your day, but soon they'd die out and become an utter irrelevance.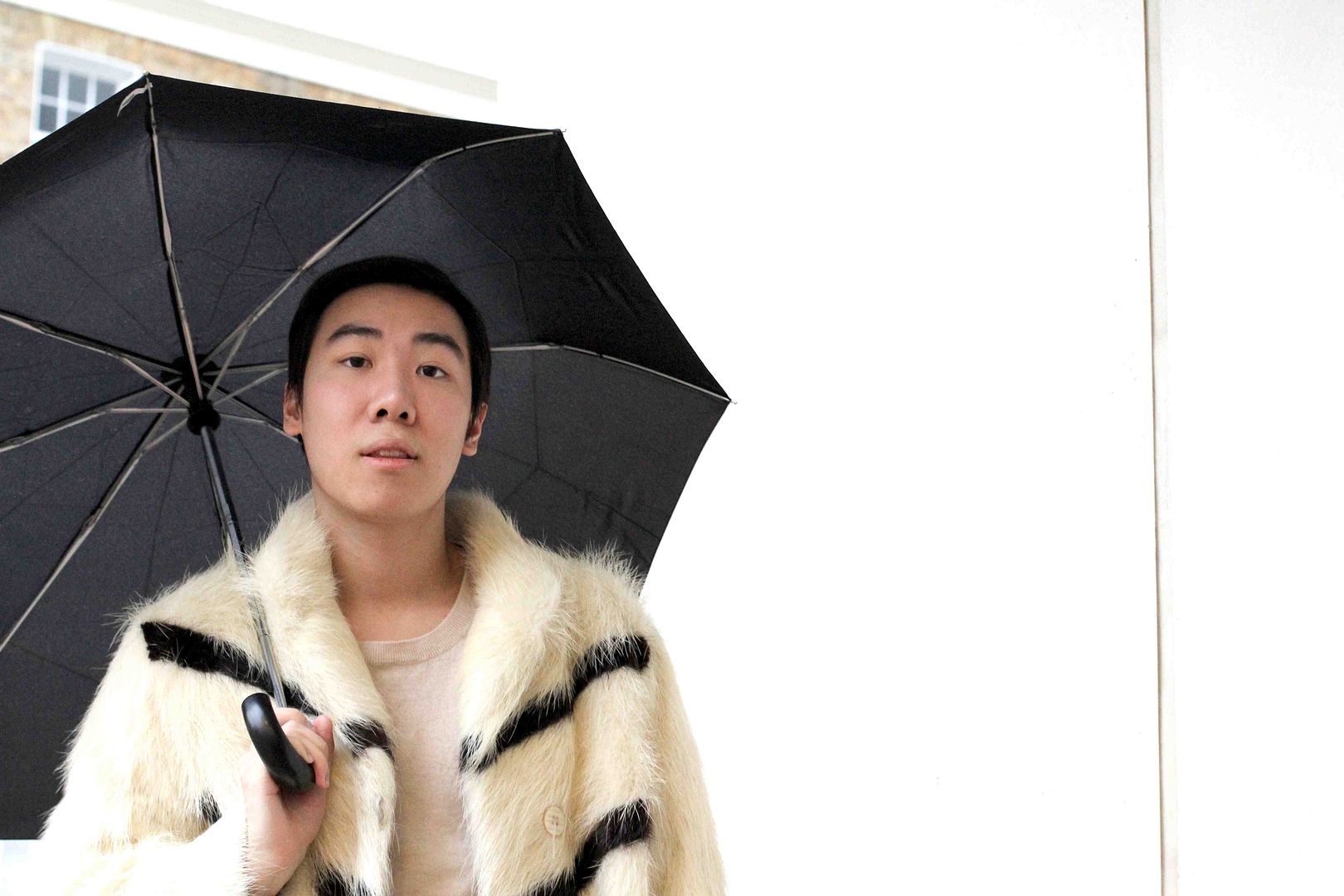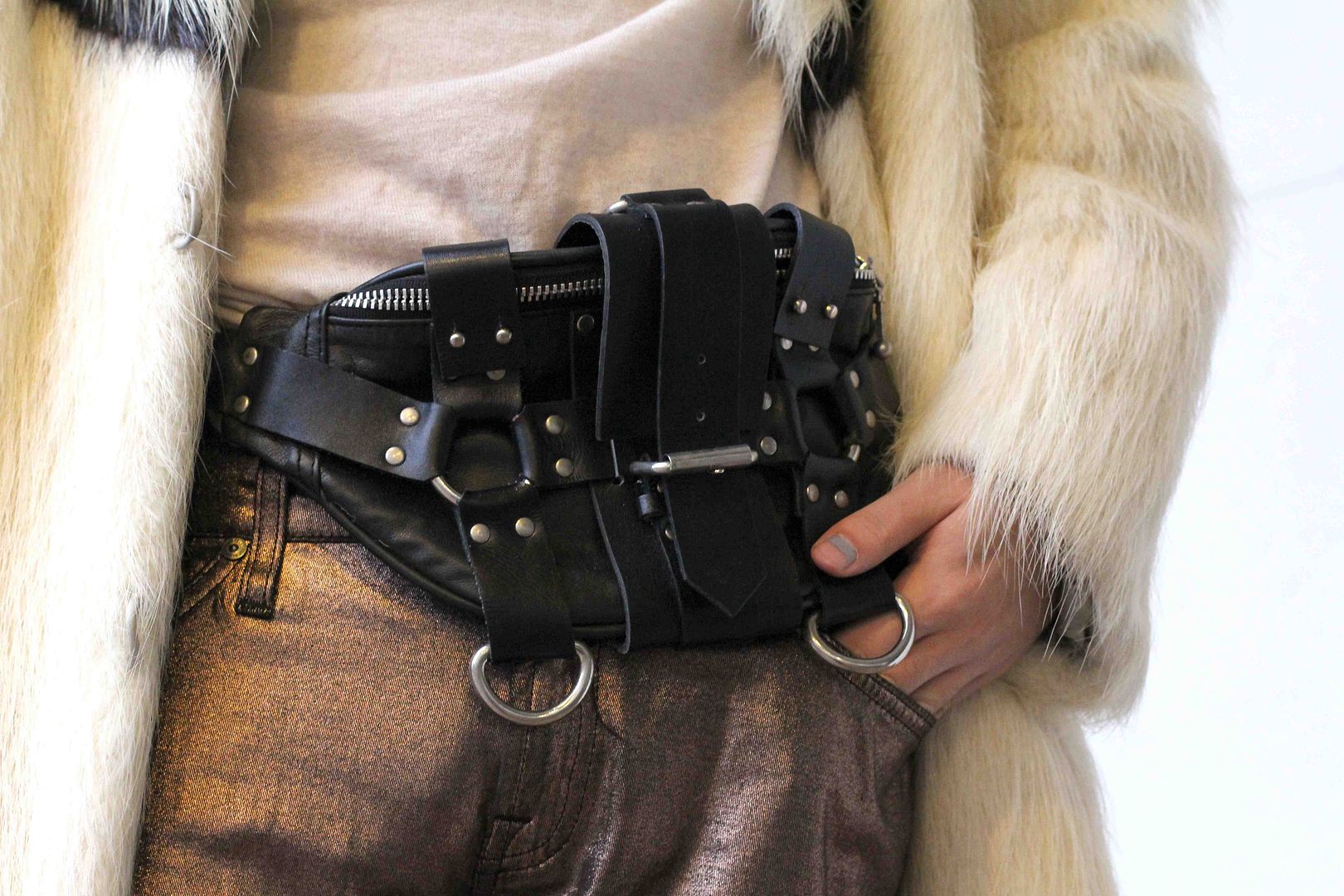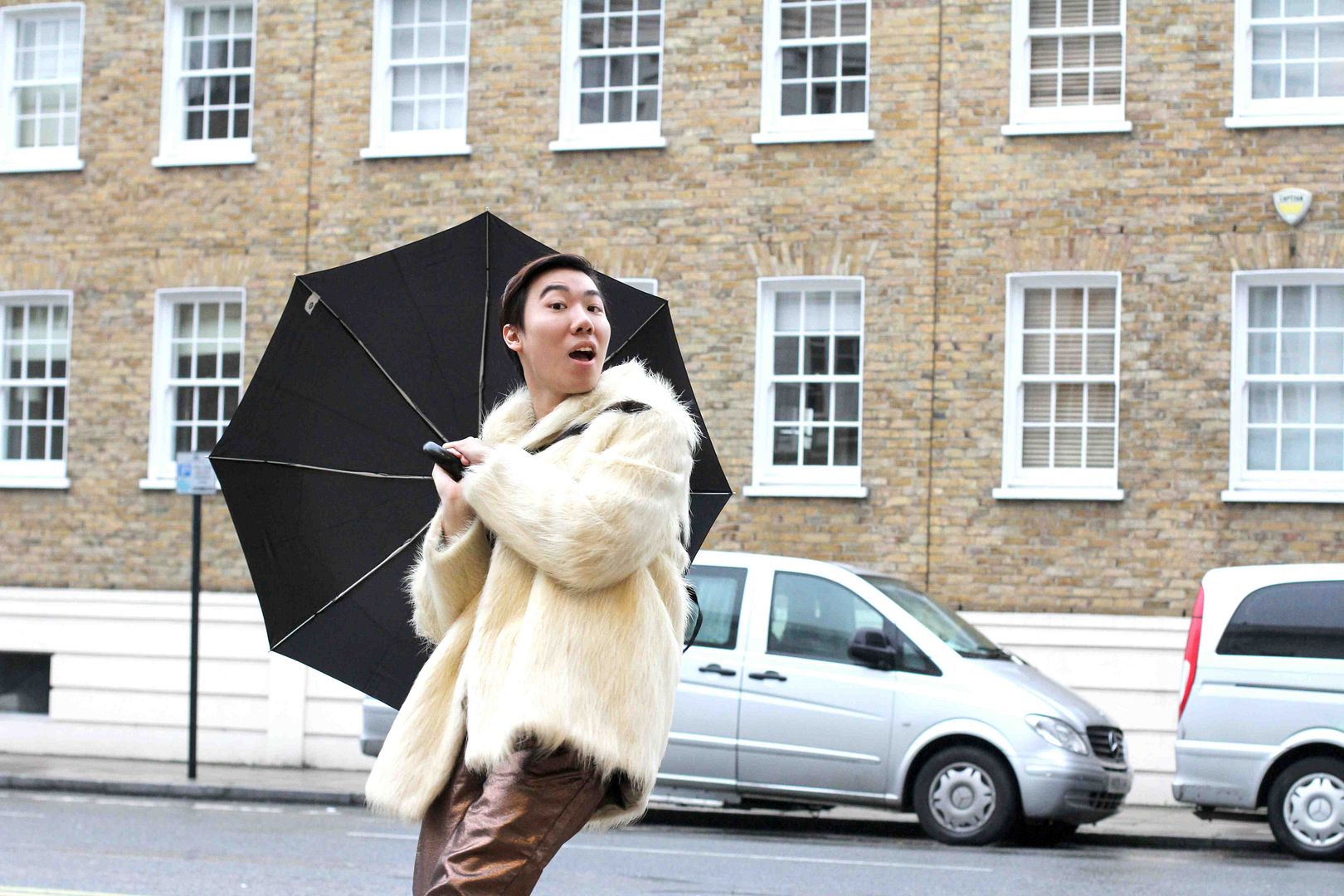 fur jacket VINTAGE, top 3.1 PHILLIP LIM, trousers 7 FOR ALL MANKIND, fanny pack KTZ, shoes GIVENCHY