Hit

PAUSE

! Contrary to what I've been rooting for in the past few posts regarding minimalist provoking, this isn't really the case here. Perhaps my inner provoker has

unknowingly been

awaken by the clacking echoes of models' stilettos courtesy of NYFW, or

the h

eaps of blurry runway Instagram feeds via front row fashion peeps, but something in the air definitely triggered an innate sartorial response, a

'

style-reflex' if you

may

. Ok, I'm a firm believe of my personal motto - Trendy Not Tranny - but I'm also a realist so I'm not gonna lie and vouch for how macho these heels look, or fabricate some

pedantic

artsy reference to justify them. I'm in heels, and they hurt, period. Moving on (if my toes don't cramp up), the proverbial verdict for spring 2013 is in, which states that white and minimalism is in, while prints are out; but hey, there's really nothing quite like provoking in print, especially when you possess matching swag that elevates you four inches of the ground.
So much for subtlety, but at least now you see the real provoker. I'm just fingercross

ing-ly

hoping it's still trendy

more than tranny.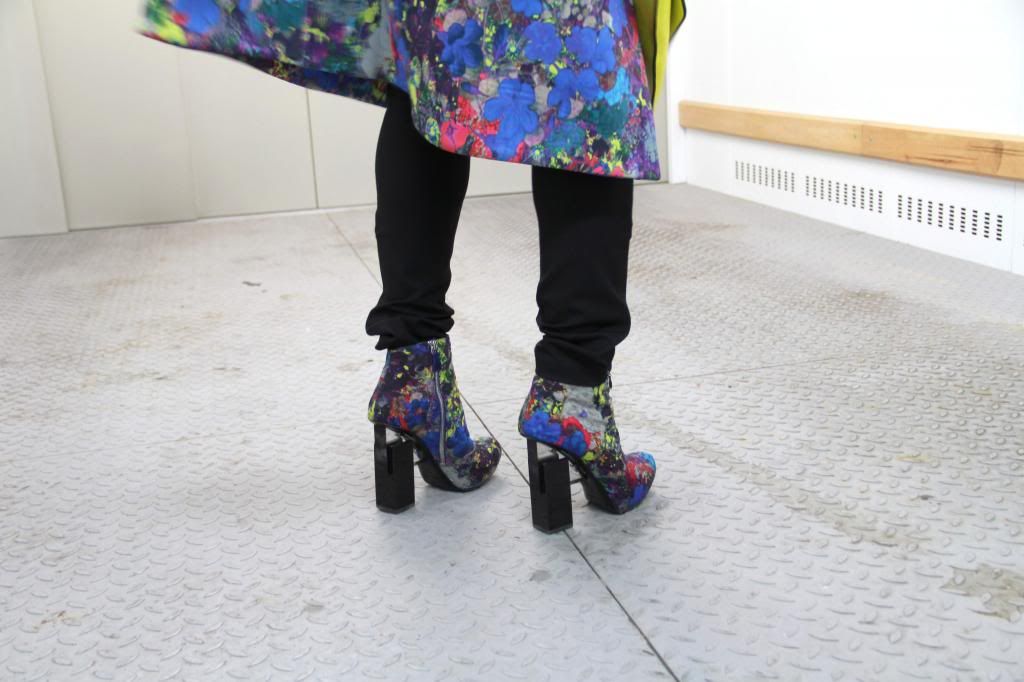 coat ERDEM, jumper ALEXANDER WANG, trousers 5 INCH AND UP X NELLY, necklace MAWI, heels ERDEM X NICHOLAS K

IRKWOOD