Perhaps we've simply grown weary in adorning traditional limbs that we must shift from the mainstream zones of jewelry placements, which honestly doesn't leave us with that many options (there are a finite amount of regions one can bedazzle bling upon). So I shall allow myself to move from the knuckle joints and go upwards to the forefinger frontier; and to dial it up a notch, my pinky shall receive a fingernail coating ring that exemplifies the literal limit of how 'far' I can place jewelry on that still pertains to my body. Sure, I possess the ability to carry out the obvious act of stacking bracelets around my ankle,

i

nstagram it, and hashtag

#

anklet (ankle + bracelet, duh), or coin some random terms around toe rings, but the truth is, we're honestly running out of ways to truly and originally personalize a look via jewelry. True, there's still the issue of piercings and tattoos that (admittedly) does add some uniqueness to one's appearance

;

but in a time where 'anything goes', we're pretty desperate to strive for originality

.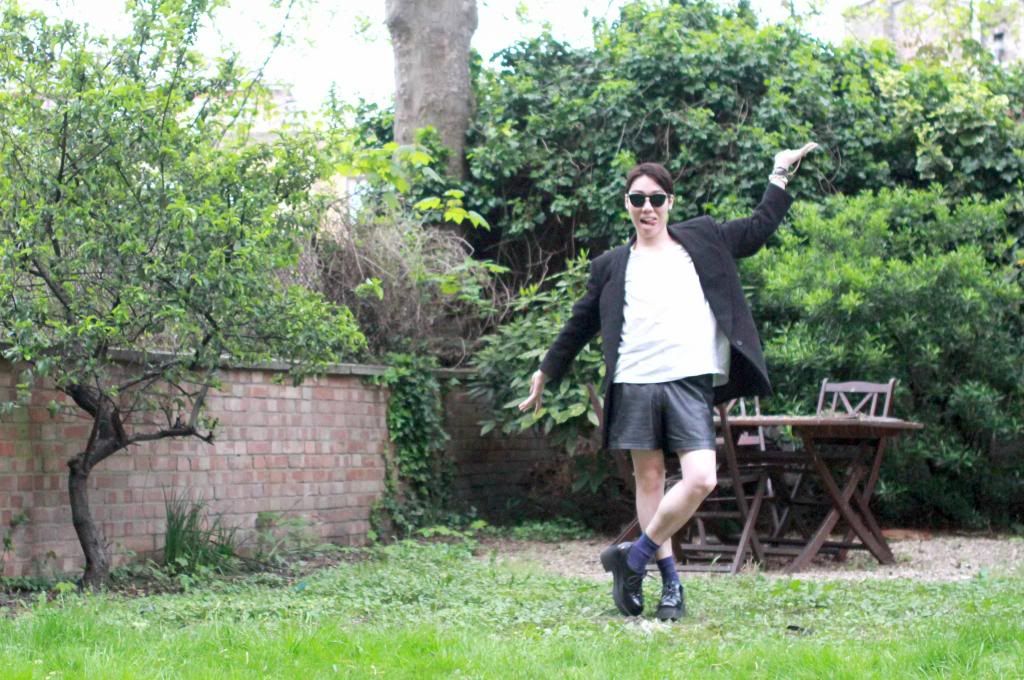 blazer PUSH BUTTON, top & sunglasses BOUTIQUE, leather shorts VINTAGE, socks H&M, shoes JEFFREY CAMPBELL, studded leather

bracelet BALENCIAGA, gold

ID

chain bracelet ASOS, crystal-eyed friendship bracelet OTTOMAN HANDS, forefinger gold rings ASOS, rose gold textured ring WHISTLES, gold hand chain ASOS, fingernail ring ASOS